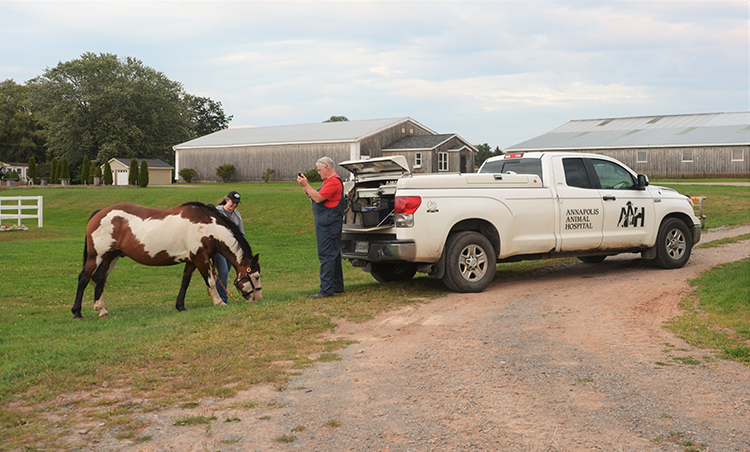 Mobile Veterinary Service: Our mobile veterinary clinics allow us to provide 24-hour optimal medical, surgical and dental care on location. These units help to ensure the administration of properly stored or refrigerated pharmaceuticals and surgery materials. On board computerization permits for readily accessible individual animal or farm records.
Radiography
Ultrasonography
Electrocardiography
Laboratory diagnostics
Federal Health and Export Certification
Coggins Testing
Provincial Meat Inspection
Animal Nutrition
Pre-purchase Evaluation
Lameness Evaluation
Insurance Examinations
Federal Scrapie Flock Certification Program
Referrals
Emergencies
Dairy and Beef Herd Health Programs: Our hospital offers complete herd health, reproduction, nutrition, production and biosecurity management.
Equine Wellness Examinations: Annual or biannual physical examinations, oral and dental examinations, vaccinations and parasite prevention will ensure the well being and longevity of your horse.
Small Ruminant Health Management (goats, sheep, llamas and alpacas): individual and herd veterinary care of herd health, emergency care and reproduction.